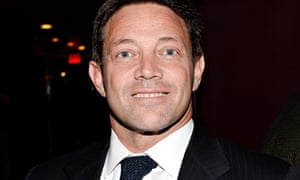 Jordan Belfort was born in Queens, New York.
Jordan Belfort was earning around 50 million dollars per annum and once reported making 12 million dollars in 3 minutes.
He generated a 700 000 dollars hotel bill once.
Jordan landed his helicopter on his back lawn once while flying with just one eye open.
Belfort sank his yacht once by overruling the captain to sail into a Mediterranean storm.
He used his wife's old aunt as a mule to smuggle money out of the United States during his Wall Street days.
With his first Wall Street bonus he bought a white Ferrari.
Belfort helped take Steve Madden public which is also one of the most iconic fashion companies today.
Forbes once referred to Belfort as a "twisted version of Robin Hood."
Jordan Belfort served 22 months in prison due to all his fraudulent activities on Wall Street.
When he was prosecuted he was required to turn over 50 percent of their earnings to all their victims.